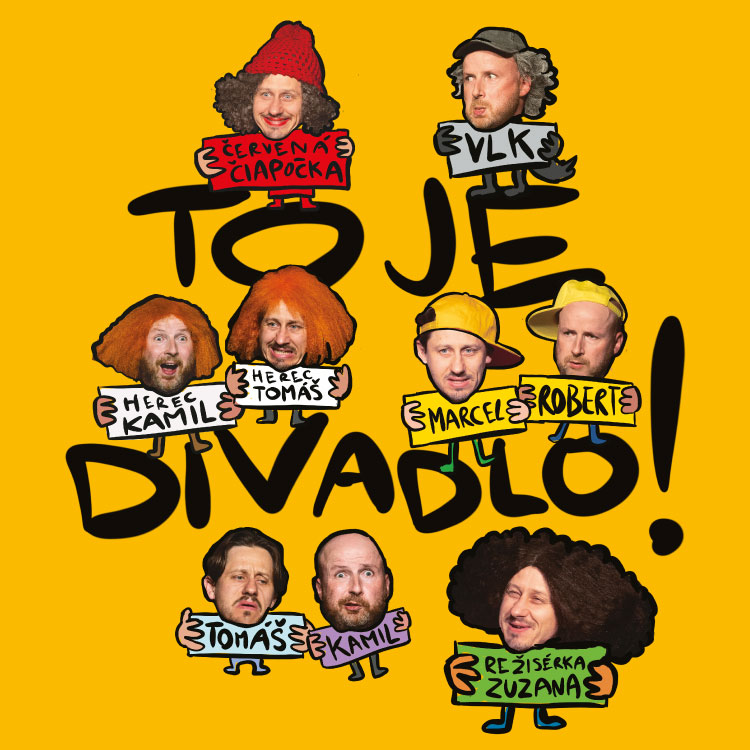 Detský divadelný klub: To je divadlo!
Podujatie je organizované naživo v rámci covid opatrení pre kultúru.
Čo je divadlo? Ako vzniká? Kto všetko ho robí? Divadelná inscenácia pre deti a ich rodičov o tom, čo to vlastne divadlo je, kto ho robí a čo všetko sa v tom divadle môže stať. Na rad príde úvod a jadro, ale aj prológ a záver, a možno príde aj epilóg. Komentovať budú Marcel s Robertom, zahrajú Kamil s Tomášom, objaví sa aj režisérka Divadla Úsmev, a nechýbať bude ani Červená čiapočka a vlk.
Komediálny príbeh, ktorý pomocou pestrej palety postáv, koláže obrazov a zmesi skečov postupne odkryje malému i veľkému divákovi, oponu i zákulisie divadla pre deti.
Scenár a réžia: Kamil Bystrický
Hrajú: Kamil Bystrický, Tomáš Plánka
Hlasy: Matúš Homola, Kamil Bystrický, Tomáš Plánka
Scénografia, kostýmy, artwork: Andrej Ďurík
Hudba: Richard Lalik, Martin Fačkovec
Produkcia: Tomáš Plánka