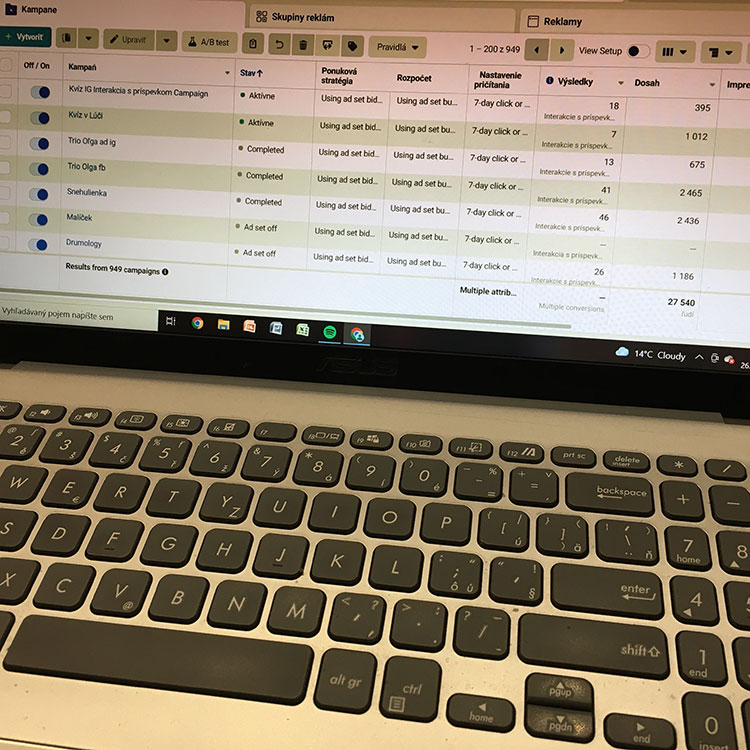 Základy propagácie na sociálnych sieťach
Zdieľaj, zaujímaj sa, príď… Prednáška, na ktorej si predstavíme základné prostredie Facebook nástroja určeného na propagáciu – Bussiness Manageru. Ukážeme si aké sú základné typy kampaní, na čo sú určené a ako je to s ich základným nastavením. Súčasťou bude aj príprava zacielenia, príprava vlastného okruhu užívateľov a ďalších publikácií. Dôležitou súčasťou bude vyhodnotenie výkonu a to ako v rozhraní Facebooku tak aj v Google Analytics. Na záver bude priestor na otázky a diskusiu.
Obmedzená kapacita, odporúčame zakúpiť vstupenky!