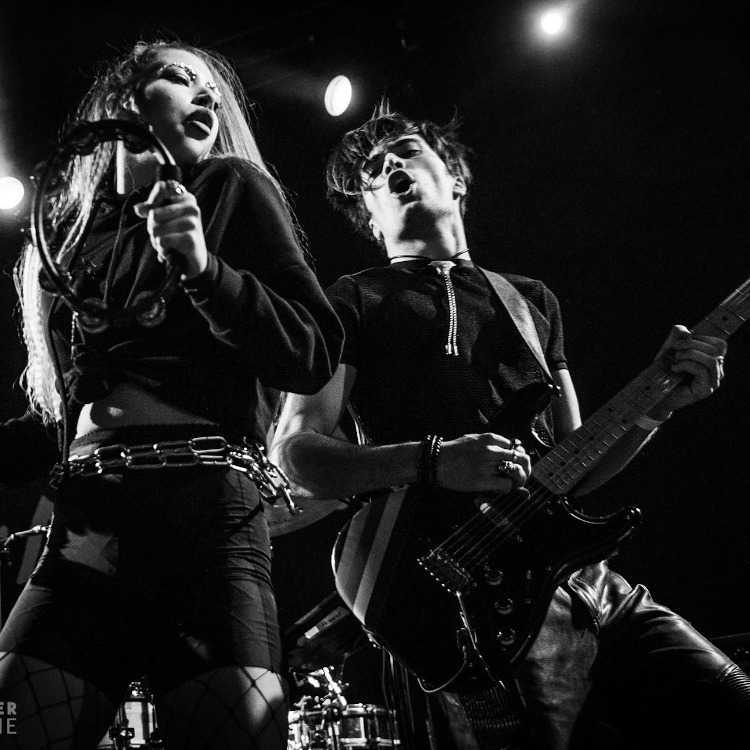 THE YOUNIVERSE + BANAUSOI
Line up:
20:00 – BANAUSOI
21:00 – THE YOUNIVERSE
THE YOUNIVERSE
Energická alternatívna bluesrocková kapela zo Slovenska – aj keď podľa ich výzoru by ste to nikdy nečakali. Čo môžete čakať je veľa veľmi energickej gitarovej hudby s prvkami funku a hip-hopu, ako aj s prímesami folku, surfu a tribálnej hudby, okorenenej extatickými tanečnými pohybmi. THE YOUNIVERSE znejú ako neznáma kapela, ktorú by ste mohli počuť vo filme Quentina Tarantina – blázniví, suroví, sexi, bosí, zasypaní glittrom a veľmi rock n' roll.
BANAUSOI
Banausoi vznikli z čírej lásky k hudbe a založili kapelu, v ktorej prebieha hudobný dialóg kombinujúci objavnú mentalitu improvizácie, tradičné nástrojové obsadenie a inovatívne hráčske prístupy.
Ako deti na pieskovisku hrajú čokoľvek čo v danom momente chcú, niekedy spolu, niekedy proti sebe, ale stále s radosťou. Po vydaní krátkeho EP Les improvisations de la salle de répétition prichádzajú s aktuálnym debutovým albumom Imagines, ktorý vychádza naraz v dvoch špičkových vydavateľstvách Circum Disc a 13 raw vo Francúzsku a v Česku, a ktorý už v prvých publikovaných recenziách zbiera veľmi kladné vyjadrenia. Kolekcia príbehov je pretkávaná tkanivami jemnej estetiky, radikálnou improvizáciou a gréckou mytológiou.