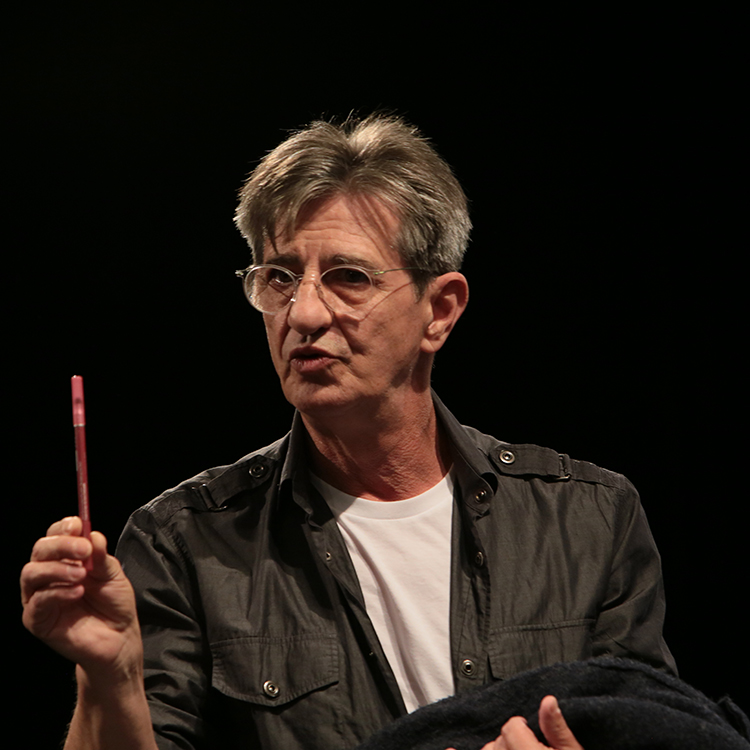 Miroslav Noga, Ticho a spol.: Všetky úžasné veci
Uvažovali ste niekedy nad tým, koľko je na svete úžasných vecí, pre ktoré stojí za to žiť? Pre ktoré sa oplatí to nevzdať?
Monodráma Všetky úžasné veci v podaní skvelého Mira Nogu je pútavým rozprávaním o živote muža, ktorý vyrástol v tieni opakovaných pokusov o samovraždu svojej mamy. Hovorí nám svoj vlastný príbeh, príbeh milujúceho syna, ktorý sa rozhodol vytvoriť zoznam všetkého úžasného, čo na tomto svete je, aby svojej depresívnej mame dokázal, že každý deň môže objaviť niečo nové, pre čo stojí za to žiť. Podarí sa mu ju presvedčiť? A podarí sa mu o tom presvedčiť samého seba?
Táto dojímavá monodráma, ktorá od čias svojho vzniku vypredáva javiská po celom svete, vznikla ako spolupráca jedného z najvýznamnejších súčasných britských dramatikov Duncan Macmillana (Ľudia, miesta, veci; Pľúca) a komika Jonnyho Donahoea, pre ktorého je táto hra aj jeho osobnou výpoveďou. No netreba čakať dušu drásajúcu tragédiu. Práve naopak. Všetky úžasné veci sú plné radosti, smiechu a spontánnosti. Lebo práve to sú tie úžasné veci, pre ktoré sa oplatí žiť.
Autori:Duncan Macmillan & Johny Donahoe
Účinkuje: Miro NogaRéžia: Robo Horňák
Preklad a dramaturgia: Miroslava Košická
Scénografia a grafický dizajn: Jakub Branický
Fotografia na plagát: Daniel Krnáč
Fotografie z predstavenia: Simona Babjaková
PREMIÉRA: 18. 5. 2019
Z verejných zdrojov podporili: Fond na podporu umenia, Staré Mesto – srdce Bratislavy, Bratislavský samosprávny kraj
–
Podujatie sa uskutoční v rámci 29. ročníka medzinárodného festivalu divadla jedného herca Sám na Javisku 2023, ktorý podporil z verejných zdrojov Fond na podporu umenia – hlavný partner a Mesto Trenčín