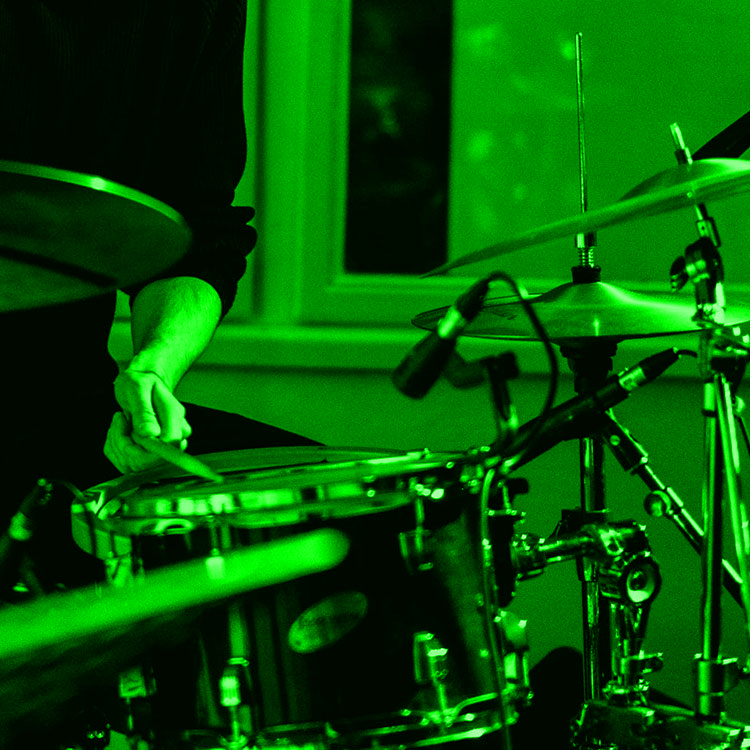 Kreatívne Rytmy – bubenícky workshop
Workshop bubeníka Martin Kukučku určený predovšetkým pre hráčov na bicích nástrojoch, avšak sú vítaní aj iní inštrumentalisti. Workshop nie je žánrovo obmedzený, a tak, na svoje si prídu nadšenci rôznorodých hudobných žánrov. Primárna časť workshopu bude venovaná elementárnej orientácii a manipulácii s rytmom. Nebude chýbať ani kreatívna práca s rytmickou stupnicou či komplexný pohľad do najrôznejších zákutí sveta moderného bubnovania. Martin taktiež predstaví systém cvičení s metronómom a pre náročnejších hráčov prácu s metrickými moduláciami, permutáciami a rozličnými polyrytmami, to všetko samozrejme s ohľadom na hudobnú formu a hudbu samotnú.
Martin Kukučka začal s hrou na bicích nástrojoch už v predškolskom veku a ako tínedžer študoval na prestížnej jazzovej akadémii v rakúskom meste Graz. Narodil sa v Trenčíne, v súčasnosti žije a pôsobí v Nitre. Počas doterajšej hudobnej kariéry prebrázdil svet krížom krážom a nechýba mu ani skúsenosť profesionálneho hudobníka v USA. Od roku 2013 hral na zaoceánskych lodiach a neskôr sa etabloval ako bubeník prestížneho muzikálu z L.A. pod názvom Brat Pack the Musical pod taktovkou spoločnosti For The Record.