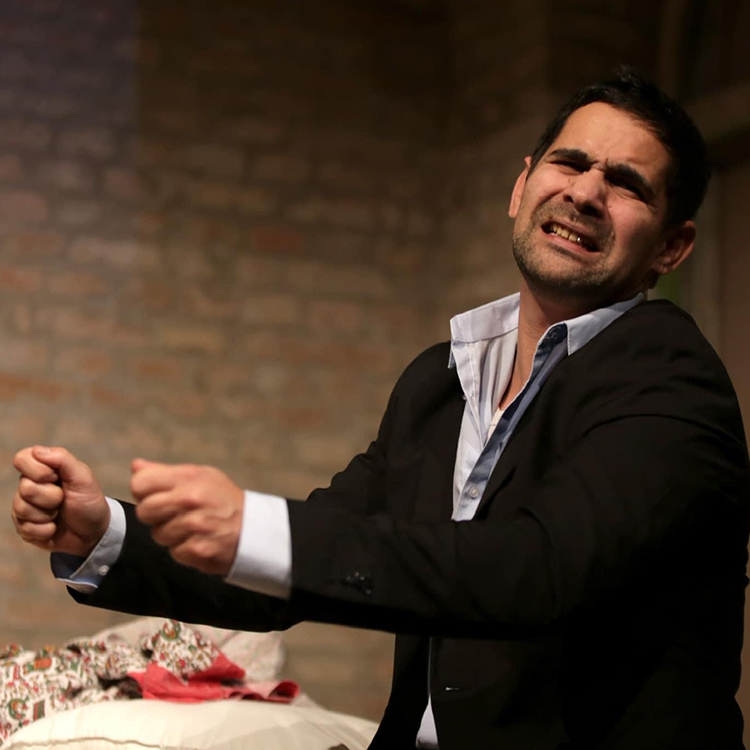 František Balog: Róm z perinky alebo Enter the majority
Monodrámu "Róm z perinky alebo Enter the majority" napísal rómsky herec František Balog, ktorý je zároveň jej hlavnou postavou. Predstavenie je neortodoxnou lekciou o tom, ako zvládať život s vtipom a sebairóniou.
Prostredníctvom historiek zo života z detského domova, v ktorom vyrastal 22 rokov, František vyrozpráva priam absurdné situácie, po ktorých si uvedomil, že ho prepašovali do majority. V monodráme odohrá hneď 9 komických bizarných postav, s ktorými sa v reálnom živote stretol a ovplyvnili jeho život a smerovanie. Všetky historky, ktoré vyrozpráva sa odvíjajú od skutočných udalosti, ktoré zažil. V inscenácií aj spieva a hrá na klavír.
Autor a hrá: František Balog
Réžia a hudba: Juraj Bielik
Inscenácia získala cenu za kultúru 2022 a vyznamenanie od Prezidentky SR Zuzany Čaputovej 2023
–
Podujatie sa uskutoční v rámci 29. ročníka medzinárodného festivalu divadla jedného herca Sám na Javisku 2023, ktorý podporil z verejných zdrojov Fond na podporu umenia – hlavný partner a Mesto Trenčín.
Dobrovoľné vstupné