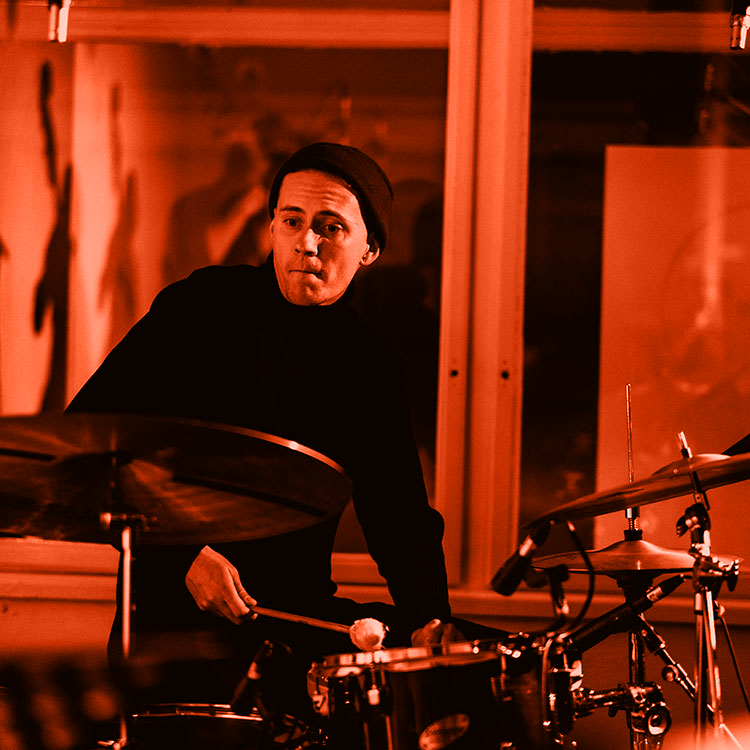 Drumology
Drumology je sólový prokekt bubeníka, skladateľe a pedagóga Martina Kukučku (31), ktorého diváci môžu vidieť aj v kapelách známych popových spevákov ako napríklad Thomasa Puskailera, jazzovej formácii JazzLab Project, Lenka Gálisová Quartet alebo latino kapele Dominika Titková & Friends. Svojím inovatívnym konceptom prekračuje hranice konvenčného hrania a dokazuje, že bubeník nemusí byť len jedným z kapely, ale na pódiu môže figurovať ako líder a ,,byť sám sebe pánom".
"Sólový bubenícky projekt ma lákal a fascinoval už od mojich hudobných začiatkov. Skladby sa mi postupne hromadili a cítim, že teraz nastal správny čas predstaviť ich publiku. Myslím si, že každý divák si príde na svoje, pretože v mojej hudbe spájam prvky elektroniky, divokého drum'n'bassu, jungle ako aj jednoduchosť pomalých downtempo skladieb" hovorí o svojom projekte Martin Kukučka. V jeho podmanivej hudbe vyšperkovanej sugestívnou hrou na bicích je cítiť ľahkosť a nadhľad. Diváka a poslucháča si podmaní strhujúcimi rytmami, nezvyčajnými harmóniami, ale aj prekvapujúcimi melódiami vlastných kompozícií.
Martin Kukučka začal s hrou na bicích nástrojoch už v predškolskom veku a ako tínedžer študoval na prestížnej jazzovej akadémii v rakúskom meste Graz. Narodil sa v Trenčíne, v súčasnosti žije a pôsobí v Nitre. Počas doterajšej hudobnej kariéry prebrázdil svet krížom krážom a nechýba mu ani skúsenosť profesionálneho hudobníka v USA. Od roku 2013 hral na zaoceánskych lodiach a neskôr sa etabloval ako bubeník prestížneho muzikálu z L.A. pod názvom Brat Pack the Musical pod taktovkou spoločnosti For The Record.