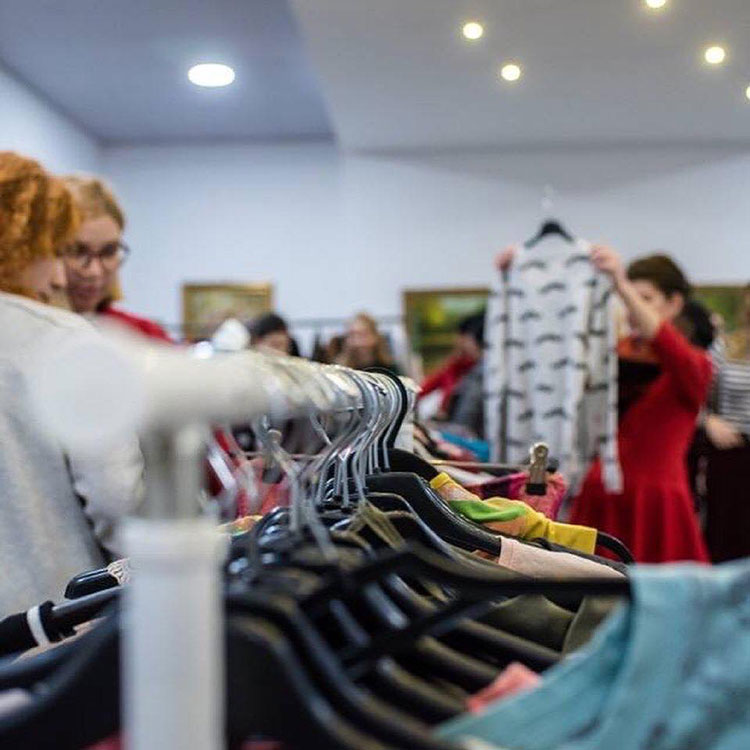 Dokola SWAP
Povaľujú sa vo vašej skrini pekné kúsky oblečenia, ktoré však nestíhate vynosiť? Posuňte ich niekomu, kto z nich bude mať radosť a dá im novú šancu na život. Príďte na letný DOKOLA SWAP a odneste si na výmenu niečo pekné do svojho šatníka. Navyše, budete ekologický k prírode, ušetríte peniažky a spravíte dobrý skutok. To znie fajn, nie?
Čo je to vlastne ten SWAP?
Zjednodušene ide o výmenu oblečenia, u nás aj kabeliek, čiapok a šatiek. Nemýľte si však SWAP s bazárom, kde dáte veci, ktoré sa vám nepáčia a potrebujete sa ich zbaviť.
"Swapujeme" len oblečenie, ktoré by ste s pokojným svedomím dali aj svojej kamarátke, nepoškodené, pekné, čisté a vyprané. Na oplátku si môžete zobrať prvotriedne kúsky od niekoho ďalšieho. Na SWAP môžete priniesť maximálne 8 kusov. Vstupné je 3 eurá. Veci, ktoré nám po swape zostanú budú pretriedené, tie najkrajšie kúsky odložíme do ďalšieho swapu, rifle budú upcyklované na papučky a ostatné poputujú na recykláciu.
Podujatie organizuje Zero Waste Trenčín a občianske združenie Projekt Slamka.
Tááákže, nekupuj, "swapuj".
A malý tip: aj o jarné a letné oblečenie sa dá postarať šetrnejšie, ekologicky, bez stresu a naháňania sa po obchodných centrách. Vidíme sa?