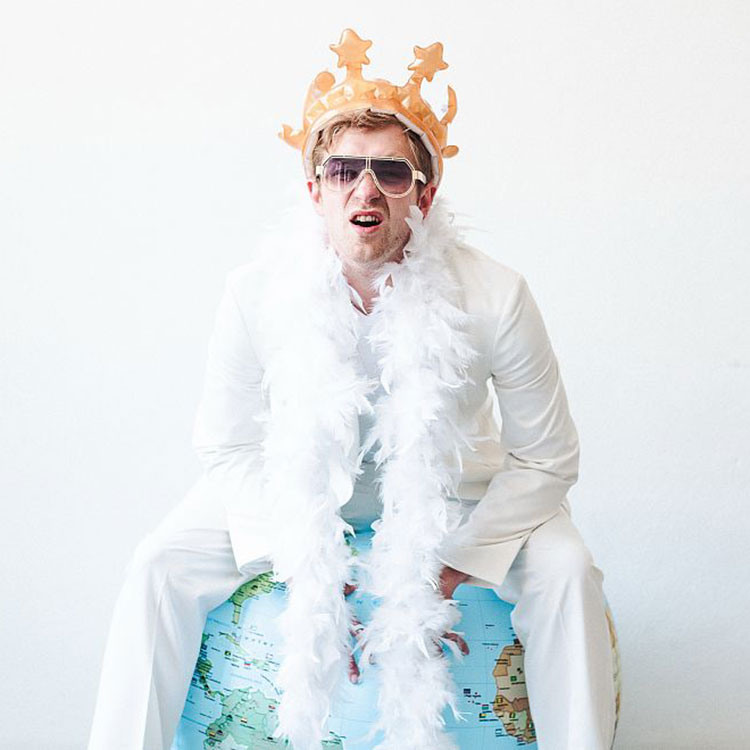 Divadlo na cucky: Budoucí lokální hvězda Hochman hraje bývalou globální hvězdu Thunberg
Humorné divadlo z dôb klimatického rozvratu.
Tiež neviete ako stanovisko zachovať k problému menom klimatický rozvrat? Viete o tom všetko, ale neviete čo s tým? Prípadne toho zase toľko neviete, ale aspoň tušíte, že je to problém? Prešli ste už všetkými možnými emóciami a aj tak stále neviete, čo máte robiť? Kľud, u nás dostanete odpoveď. Stačí sa stať hviezdou, potom využiť svoju slávu a hovoríť o problémoch dneška pri každej príležitosti v rozhovoroch, v televízií, pri predávaní televiznych a filmových cien… vlastne moment, nie každý môže byť hviezda. Nie každý môže zachraňovať svet. Našťastie je tu budúca lokálna hviezda Hochman a ten nechá odlesk svojej slávy dopadnúť aj na vás, a vy budete vedieť, že to má zmysle, niečo robiť. Snáď. Alebo si aspoň spomeniete na to, že láska je dôležitá. Aj keď je na svete dostatok konkrétnych a jasných vinníkov, zodpovedných za klimatický rozvrat, ktorí sa dajú nenávidieť.
Výprava: Adriana Černá
Text a réžia: Michal Hába
Hrá: Mark Kristián Hochman
premiéra 14.06.2022
Warm up 28. ročníka medzinárodného festivalu divadla jedného herca Sám na Javisku, ktorý sa uskutoční 12. – 16.10. 2022 v Trenčíne.