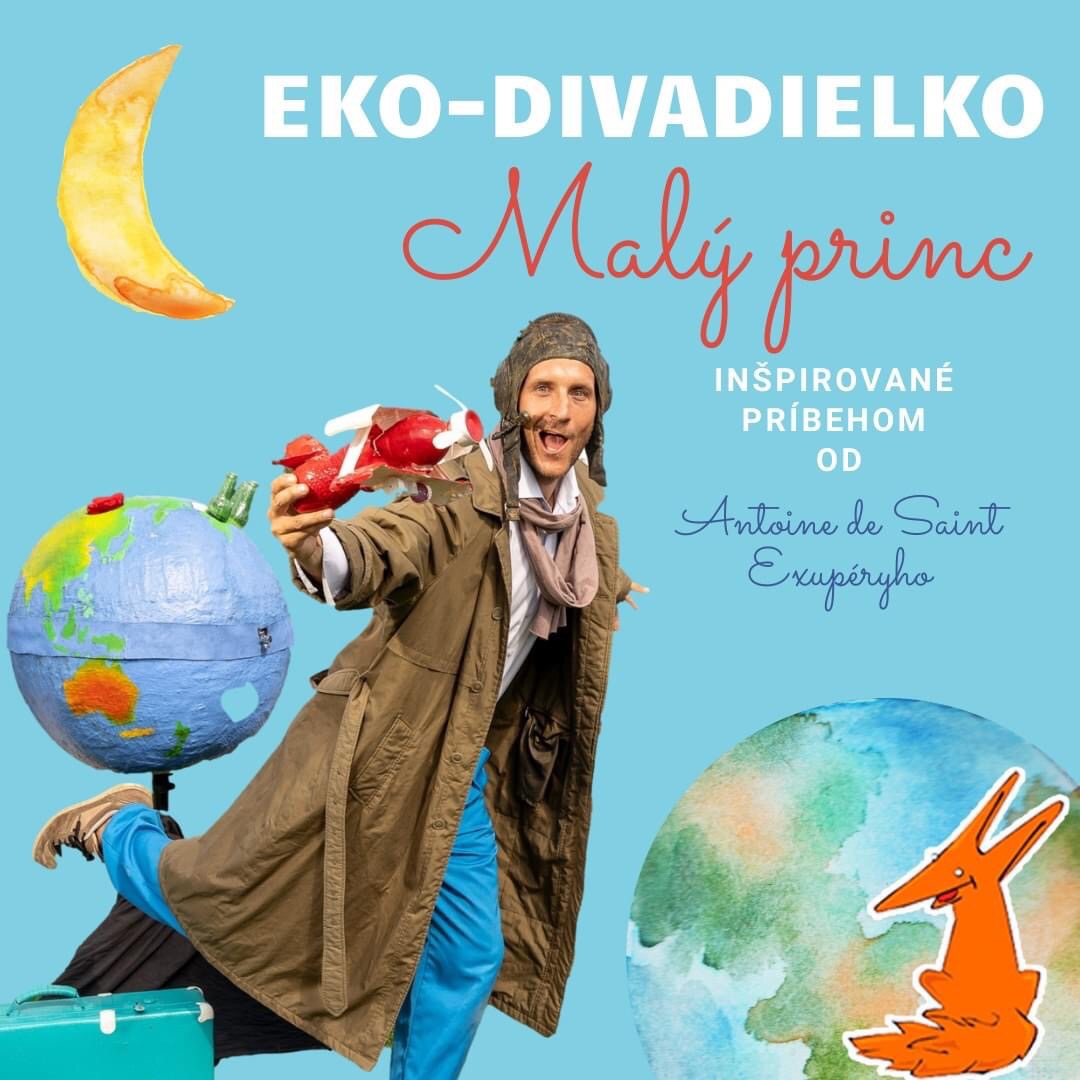 Detský divadelný klub: Malý princ
Náhrada za predstavenie To je divadlo! – Malý princ v podaní Eko Divadielka.
Planétu pohltil odpad! Na pomoc prichádza Tomík a jeho Show Detom s EKO divadielkom. Malý princ nás prevedie po planétkach a vysvetlí čo je to RECYKLÁCIA a ako funguje. Na svojich cestách stretáva kráľa čo nevedel kraľovať, pijana a chamtivého biznismena, od ktorých si zobral veľké ponaučenie. Spoločne si zaspievame pesničky Eko-Rapera Tomíka. Viac o tom, ako to s našou planétou dopadlo, sa dozviete počas predstavenia.