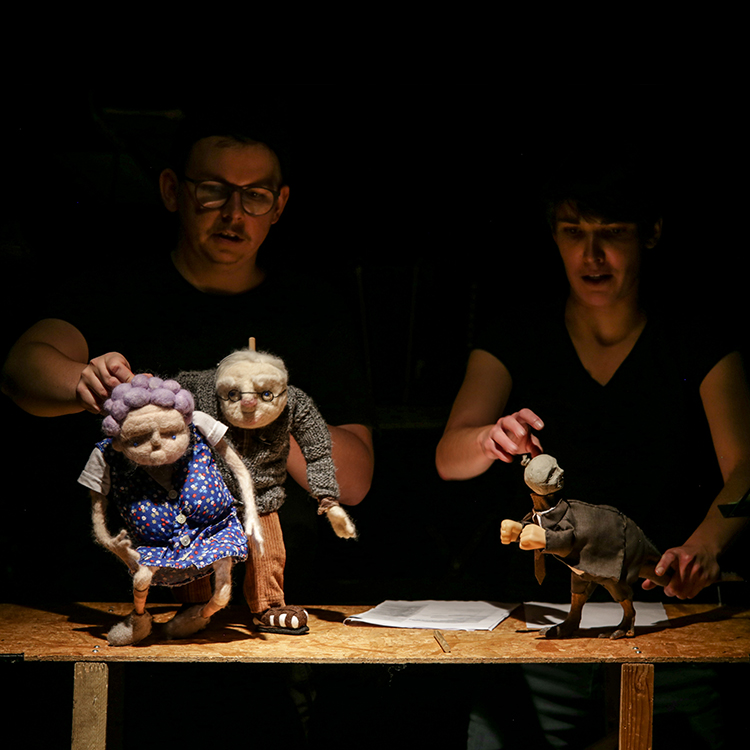 Detský divadelný klub: Babička
Inscenácia o tom, ako je dôležité čeliť strachu z neznáma, užívať si život v každom veku, že staroba nie je choroba a že stereotyp niekedy vôbec nevadí.
Byť babkou či dedkom nie je veru občas jednoduché. Svet okolo sa stále niekam ponáhľa, maslo je drahé, všade samí podvodníci, ráno láme v krížoch, večer v kolene a hlavne, kam by sme chodili, keď potom budeme musieť ísť znova naspäť! Naša Babička to ale vymyslela jednoducho. Sedí pri telefóne, telefonuje s dedkom a rozpráva o všetkom možnom.
"No ako?"
"Nič nové, všetko po starom."
"Ešte, že tak, to je dobre."
Čo sa ale stane, keď jedného dňa telefón zvoní a zvoní a na druhej strane nikto sa nikto neozýva? Babička je nútená vydať sa na dobrodružnú cestu a zvládnuť nástrahy nevyspytateľného sveta.
Hrá Divadlo Houže
Koncept: kolektív
Autor textu, réžia: Matej Truban
Dramaturgia: Hana Launerová
Scéna a bábky: Michaela Zajačková
Hudba: Matej Truban
Produkcia: Filip Jankovič
Hrajú: Lukáš Takáč a Matej Truban
Predstavenie je určené divákom od 8 rokov.
Vznik inscenácie podporil z verejných zdrojov Fond na podporu umenia.
Premiéra inscenácie sa uskutoční vďaka umeleckej rezidencii Kina Úsmev a CNK Záhrada.