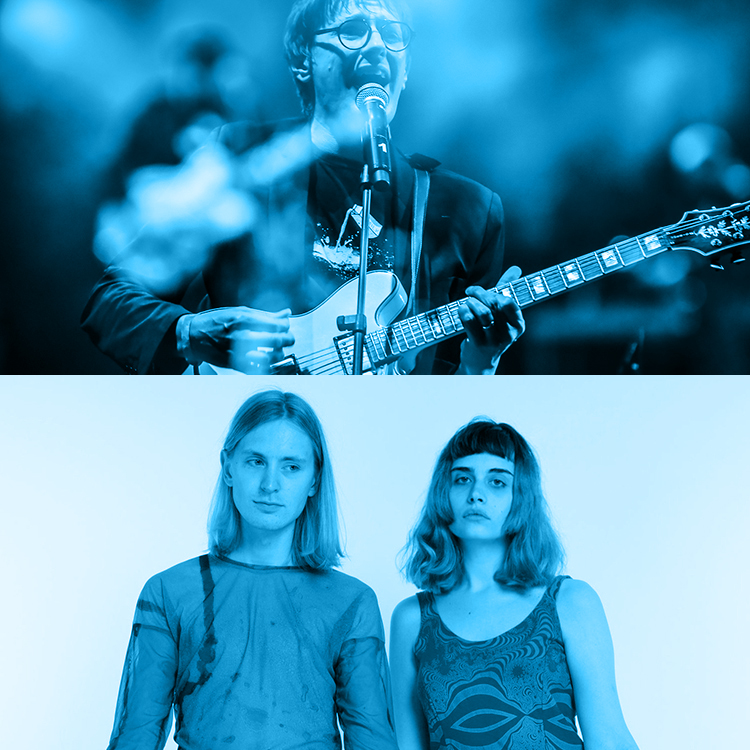 COALS (PL) + Nylon Union
COALS je mladé duo z Poľska, ktoré tvoria Kacha a Lucassi. Hudba Coals sa často vyznačuje žánrovou pestrosťou (dream pop, art pop, trap, chillwave, ambientný pop, cloud rap, R&B alebo glitch…), ale kapela sa nerada obmedzuje žánrovo. Namiesto toho sa snaží robiť eklektickú hudbu a sami hovoria, že to, čo robia, je "cold pop".
Kapela si rýchlo získala uznanie poslucháčov vďaka domácim nahrávkam, ktoré pred niekoľkými rokmi nahrala na YouTube. Dvojica vystúpila na mnohých medzinárodných festivaloch, vrátane Positivus Festivalu, Pohody, Tune In-Tel Aviv, Primavera Sound a Iceland Airwaves. Zaujímavosťou je, že počas svojho pobytu v Reykjavíku natočili Coals v hosteli Kex video session pre legendárnu rozhlasovú stanicu KEXP. Kapela vystupovala na významných poľských festivaloch, ako sú Open'er, OFF a Fest. V roku 2017 vydali debutový album Tamagotchi, inšpirovaný hauntológiou a estetikou glitche.
Nylon Union je slovenský art popový projekt, ktorý kombinuje gitarové vrstvy s jemným náznakom shoegaze a psychedélie s elektronickými podkladmi. Nylon Union debutovali v roku 2001 EP Oxeyed. V roku 2013 vyšiel prvý album Sine Sine (2013), ktorý zachytáva prvé obdobie skupiny. Po niekoľkoročnej prestávke frontman Richard Imrich vydáva dva experimentálne postrockové albumy Undisclosed Grounds (2018) a Into Waters Islands Dreams and Creatures Come (2019). Aktuálny album Words And Waves (2023), ktorý vznikol v spolupráci s producentom Erikom Horákom, vzbudil záujem medzinárodných médií a piesne z neho sa už objavili na desiatkach staníc v USA, Veľkej Británii, Kanade, Nemecku, Austrálii a ďalších krajinách sveta.