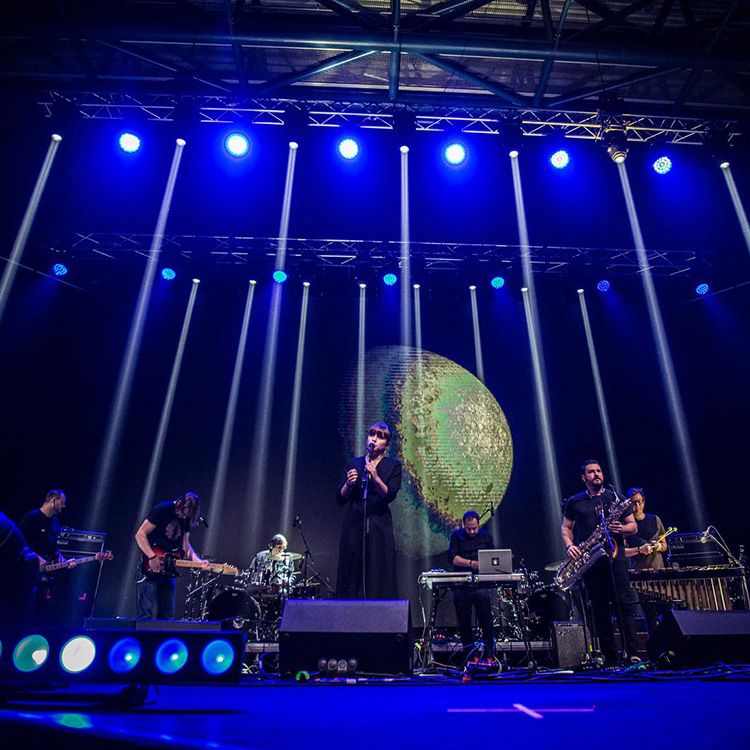 AUTUMNIST (SK)
Hypnotická zmes najsúčasnejšej elektroniky s nadžánrovými presahmi ako manifestom. V širokospektrálnom mixe kombinuje AUTUMNIST ambient s hip-hopom či breakbeatom, hi-tech postupy s lo-fi popom či bizarnú filmovú atmosféru s mimozemským folklórom. AUTUMNIST naživo je pôsobivá päťčlenná kapela, elektroniku dopĺňa živá rytmická sekcia s basou a bicími, gitarista a alternujúci saxofón s klarinetom spolu s podporou synchronizovanej videoprojekcie.
AUTUMNIST je projekt Vlada Ďurajku a pôvodne pod názvom ABUSE vydal niekoľko EP ako Silt, 4th Floor Sinking (2001) či Sleepfields (2002). Kritikou i poslucháčmi výborne prijatý debutový album The Great Outdoors (2005) bol nasledovaný množstvom koncertov. Eponymný album The Autumnist (2009, Deadred/Starcastic) bol ocenený ako Album roka 2009 podľa kritikov v rámci Radio_Head Awards. Na Sound Of Unrest (2013) je badať trend mierneho vzďaľovania sa od elektroniky v ústrety organickejšiemu zvuku. Kapela sa objavila na viacerých zahraničných festivaloch a predskakovala naživo známe projekty ako Recoil, Laika, Cinematic Orchestra či Mouse on Mars.
Súčasná zostava kapely: Vlado Ďurajka (elektronika, klávesy, sampler), Mates Homola (bicie, trubka), Martin Turzík (elektrická basgitara), Pavol Hubinák (elektrická gitara), Peter Kohout (saxofóny, klarinet).
AUTUMNIST vystúpi v rámci festivalu KUltúrne podujatie 2021
linky:
https://autumnist.com/
https://deadred.sk/artists/autumnist/